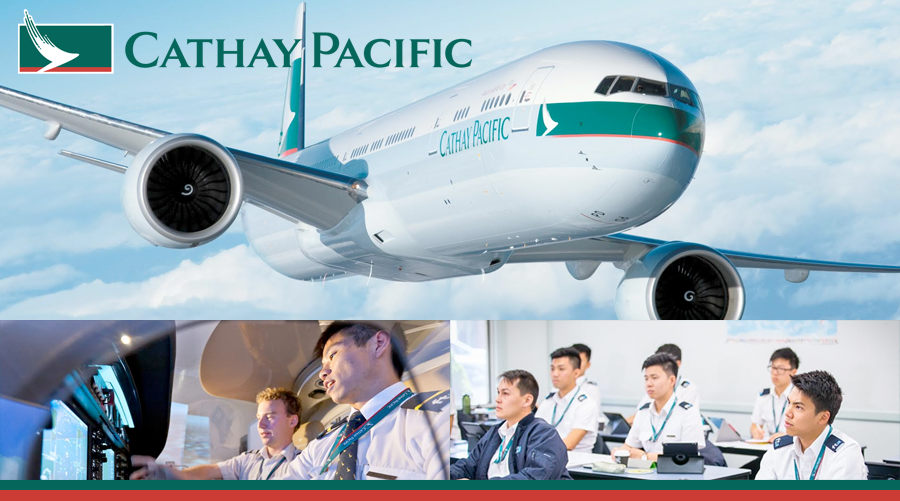 Cathay Pacific Cadet Preparation Program
---
Australian National Airline College offers its Cathay Pacific Cadet Preparation Program to assist those wishing to become a Cathay Pacific Cadet Pilot.
Please note that we are NOT affiliated with Cathay Pacific and that participation is not a guarantee of entry to Cathay Pacific.
The course is suitable for Chinese citizens only
The course will provide you with your Private Pilot Licence and knowledge to assist you have a greater chance of success with the selection process. Some of the key criteria are to demonstrate that you share Cathay's enthusiasm for aviation and that you have the discipline, ambition and determination to succeed.
Your participation in our program will show Cathay Pacific that you are serious about a career in aviation and provide you with competencies to demonstrate that you have the aptitude for the training.
---
Program will provide you with:

Private Pilot Licence issued by the Australian Civil Aviation Safety Authority (CASA) which includes both practical and theoretical training
CASA Class 1 Aviation Medical which demonstrates that you meet the medical requirements
Knowledge and Tips to prepare you for your interview with Cathay
The confidence to succeed

The course includes:

53 hours dual Piper Warrior (flying with instructor)
10 hours solo Piper Warrior
All theory & briefings (including books)
All necessary equipment and materials (maps, books, navigation computer etc)
---
Course Fee

AUD$ 26,450

Course Duration

20 weeks

Note: You will need to allow an additional budget of approximately AUD$2000 to cover CASA fees (flight test, license issue, exam fees, Security clearance) and Airport landing fees.
---
The Cathay Pacific website states:
"We are not only looking for people with flight experience; we are looking for people who share our passion for flying, success, safety, learning, and professionalism"
---
The formal entry requirements are:
Be physically fit and qualify for a Class 1 Medical
Meet our flight deck reach requirements
Have the right of abode in Hong Kong
Have a secondary school education with good passes in mathematics and science, or a degree or diploma, or passes in all ATPL subjects
Be 18 years of age or more
If you successfully navigate the Cathay Pacific Cadet interview process, you will be sent for your flight grading assessment. If successful during this final assessment you will then commence your pilot training. Details: jobsatcathaypacific.com/cadetpilots
---
The best chance to succeed in your Airline Career with Cathay Pacific.
---
Enrol Now |  info@flying-school.com | +6281558971457  / +61468528196